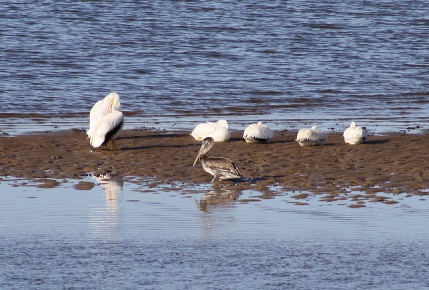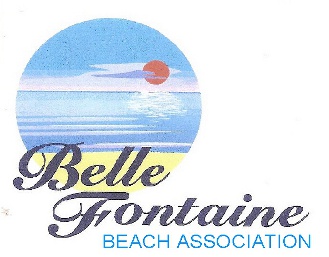 Belle Fontaine Beach is located in Jackson County, Mississippi. A beach front comunity on Bellefontaine Drive. A two mile winding road which follows a beautiful white sand beach on Mississippi Sound. A visitor will find a collection of "Beach Houses" and sweeping vistas of the sound and Gulf of Mexico.
There is a plethora of wild life here. The sound side has many species of fish and seabirds while the bayou side has a wide variety of animals from aligators to foxes.This is truly a birders paradise.

Welcome to Belle Fontaine Beach

White Pelicans and a Brown Pelican on a sandbar at low tide.